There are heaps of movies I want to see. but here's are few of them.
Even though bolt has been out for a little while, we still have not seen it.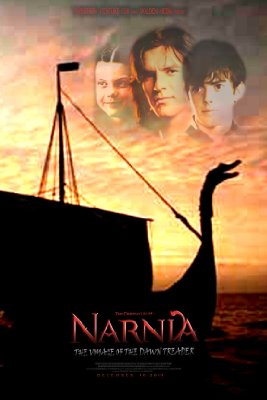 I can't wait till the Voyage Of The Dawn Treader comes out.
I love the toy story movies.
Shrek four will be out soon. But I not certain it's going to be as good as the other.
And last but no least Cloudy Meat Balls, I haven't seen or heard much about, though what I have seen and heard looks really good.
Well there's my top five.